HIGH-SPEED DOORS
BROCHURE

Download High-speed gates PDF
ADVANTAGES
Very fast opening and closing of the gate allows to improve the energy efficiency of the room.
Compact control unit with integrated control buttons.
Quick and easy setup.
DESIGN

Side profiles made of galvanized steel.
Built-in optical anti-pressure sensor.
The cover box is made of stainless steel.
GATE FABRIC MATERIAL

The thickness of the standard material is 0.8 mm, shades: blue, red, gray,
white, orange, green).
Transparent fabric (windows) are available vertically and horizontally.
Fabric resistance to drafts possible adjust with wind loops.
ENGINE

Modern and powerful axle type electric motor with safety functions Can be installed on both the right and left side of the gate.
CONTROL UNIT

Three control buttons are built-in.
Incoming power connection to contact.
MANUAL TRANSLATION

Manual crank.
COMPLIANCE

High-speed gates are manufactured in accordance with the industrial traffic flow required by EN 13241-1 guidelines.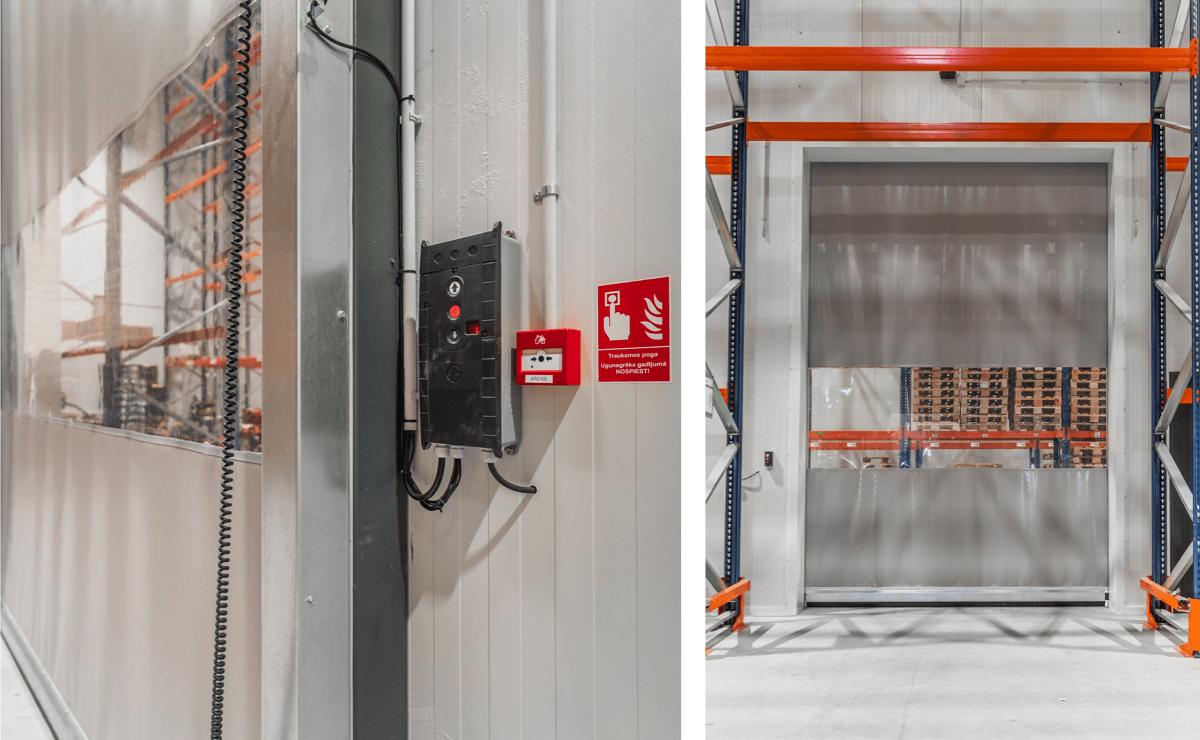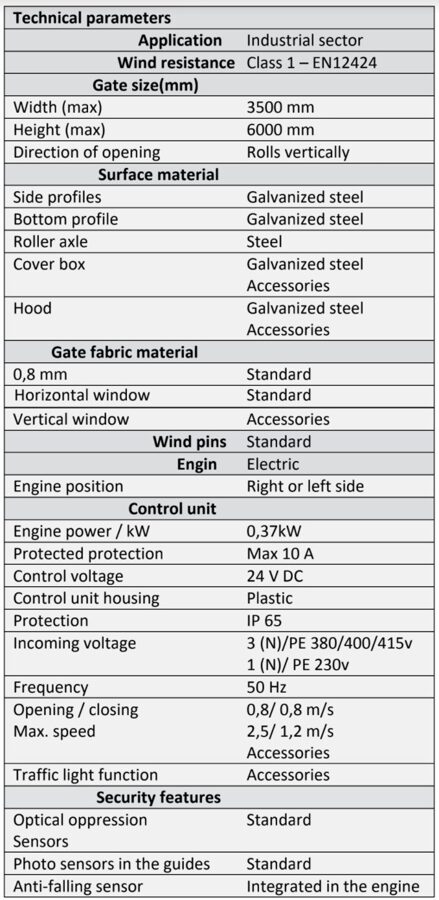 BROCHURE

Download High-speed gates PDF
Browse
Extra info
Replace this text with some additional info. If there is no extra info, you can hide this text or hide this block by clicking the icon at the above right corner.
0